SEC Orders Transamerica Entities to Pay $97 Million to Retail Investors
Posted on September 21st, 2018 at 11:52 AM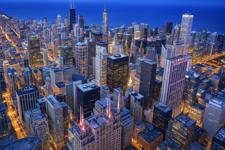 From the Desk of Jim Eccleston at Eccleston Law LLC:
The SEC has announced that Transamerica entities, including investment advisers Aegon USA Investment Management, Transamerica Asset Management, Inc., Transamerica Financial Advisors, Inc., and affiliated broker-dealer Transamerica Capital Inc., have been ordered to refund $97 million to its retail investors.
According to the SEC's order, the Transamerica entities developed faulty investment models which were developed solely by an inexperienced, junior Aegon USA Investment Management analyst. The faulty models were utilized by the entities' mutual funds and contained significant hidden risks that had deprived retail investors of their ability to make informed investment decisions. The SEC also found that the Transamerica entities' officers and directors knew about the problems associated with the investment models and did not take reasonable steps to fix the issues.
The SEC's order states that the four Transamerica entities have agreed to pay nearly $53.3 million in disgorgement, $8 million in interest, and a $36.3 million penalty. Additionally, the Transamerica entities will create and administer a fair fund of $97 million to distribute to its retail investor victims.
The attorneys of Eccleston Law LLC represent investors and advisors nationwide in securities and employment matters. The securities lawyers at Eccleston Law also practice a variety of other areas of practice for financial investors and advisors including Securities Fraud, Compliance Protection, Breach of Fiduciary Duty, FINRA Matters, and much more. Our attorneys draw on a combined experience of nearly 65 years in delivering the highest quality legal services. If you are in need of legal services, contact us to schedule a one-on-one consultation today.
Related Attorneys: James J. Eccleston
Tags: james eccleston, eccleston law, eccleston law llc, eccleston, SEC, transamerica, fraud