SEC Orders 17 Advisory Firms to Pay $11 Million to Investors For Failing to Disclose Conflicts of Interest
Posted on October 3rd, 2019 at 4:01 PM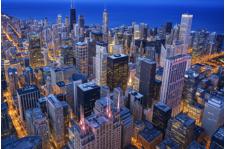 From the Desk of Jim Eccleston at Eccleston Law LLC:
The Securities and Exchange Commission ("SEC") recently ordered 17 investment advisory firms to pay $11 million for failure to disclose conflicts in their mutual fund share class selection practices.
The firms include Wedbush Securities and Independent Financial Group. The firms self-reported the violations as part of the Division of Enforcement's Share Class Selection Disclosure Initiative and paid $10 million in disgorgement. They also include Mid-Atlantic Financial Management Inc., which did not self-report and paid $300,000 civil monetary penalty in addition to the order to return over $1 million of ill-gotten gains.
According to the SEC, each firm and its brokers had failed to disclose that they had the incentive to recommend funds that paid them 12b-1 distribution fees when lower-cost share classes for the same fund were available. All 17 firms settled the charges without admitting or denying the findings.
C. Dabney O'Riordan, Co-Chief of the Enforcement Division's Assets Management, said that "Today's action reaffirms the benefits to advisers and their clients for self-reporting as part of the Initiative." Mr. O'Riordan further stated, "They also demonstrate the Commission's commitment to holding advisers accountable for selecting more expensive investments that eat away at their clients' investment returns without proper disclosure."
The attorneys of Eccleston Law LLC represent investors and advisors nationwide in securities and employment matters. The securities lawyers at Eccleston Law also practice a variety of other areas of practice for financial investors and advisors including Securities Fraud, Compliance Protection, Breach of Fiduciary Duty, FINRA Matters, and much more. Our attorneys draw on a combined experience of nearly 65 years in delivering the highest quality legal services. If you are in need of legal services, contact us to schedule a one-on-one consultation today.
Related Attorneys: James J. Eccleston
Tags: james eccleston, eccleston law, eccleston law llc, eccleston, sec, conflicts of interest, wedbush securities, independent financial group