SEC Office of the Whistleblower: Claim an Award
Posted on August 1st, 2016 at 5:06 PM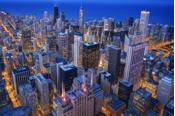 This is originally published on SEC Office of the Whistleblower
Claim an Award
We post Notices of Covered Action for each Commission action where a final judgment or order, by itself or together with other prior judgments or orders in the same action issued after July 21, 2010, results in monetary sanctions exceeding $1 million.
The inclusion of a Notice means only that an order was entered with monetary sanctions exceeding $1 million. By posting a Notice for a particular case, we are not making any determinations either that (i) a whistleblower tip, complaint or referral led to the Commission opening an investigation or filing an action with respect to the case or (ii) an award to a whistleblower will be paid in connection with the case.
Subject to the Final Rules, individuals who voluntarily provided the Commission with original information after July 21, 2010 that led to the successful enforcement of a covered action listed below are eligible to apply for a whistleblower award.
Once a Notice of Covered Action is posted, individuals have 90 calendar days to apply for an award by submitting a completed Form WB-APP to the Office of the Whistleblower by midnight on the claim due date listed for that action. Please send completed forms to the Office of the Whistleblower by mail at 100 F Street NE, Mail Stop 5631, Washington, DC 20549 or by fax at (703) 813-9322.
Click here for the full list of awards.
The attorneys of Eccleston Law LLC represent investors and advisers nationwide in securities and employment matters. Our attorneys draw on a combined experience of nearly 65 years in delivering the highest quality legal services. If you are in need of legal services, contact us to schedule a one-on-one consultation today.
Related Attorneys: James J. Eccleston
Tags: Eccleston, Eccleston Law, Eccleston Law LLC, James Eccleston, SEC, whistleblower