SEC Obtains TRO and Asset Freeze Against Alleged Perpetrators of $450 Million Ponzi Scheme
Posted on April 25th, 2022 at 12:21 PM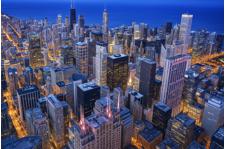 From the Desk of Jim Eccleston at Eccleston Law:
The Securities and Exchange Commission (SEC) has charged and obtained an asset freeze against numerous Las Vegas-based individuals and entities for allegedly operating a $450 million Ponzi scheme involving purported personal injury settlements.
The SEC charged some defendants with violations of antifraud provisions of the federal securities laws, other individual defendants with acting as unregistered advisors, and all the defendants with conducting an unregistered securities offering. Attorney Matthew Beasley as well as cohorts Jeffrey Judd and Christopher Humphries falsely informed hundreds of potential investors, including several in their own church community, that they would receive 12.5% quarterly returns by making purportedly risk-free investments in J&J Consulting Services, according to the SEC's complaint. The SEC alleged that Beasley and Judd launched the company to purportedly advance funds to tort plaintiffs who had agreed to settlements with insurance companies. However, the alleged perpetrators used $449 million generated from investors over a five-year period to instead purchase luxury homes, cars, boats and a private jet, while making Ponzi-style payments to earlier investors.
The SEC charged Judd, Beasley, Humphries, J&J Consulting Services, Inc. (Nevada), J&J Consulting Services Inc. (Alaska), J and J Purchasing LLC, and Beasley Law Group PC with fraud. Additionally, the SEC charged Judd, Humphries, Shane Jager, Jason Jongeward, Denny Seybert, and Roland Tanner with acting as unregistered advisors. Finally, the entities and individuals named as relief defendants in this action are The Judd Irrevocable Trust, PAJ Consulting Inc, BJ Holdings LLC, Stirling Consulting L.L.C., CJ Investments, LLC, Rocking Horse Properties LLC, Triple Threat Basketball, LLC, ACAC LLC, Anthony Michael Alberto, Jr., and Monty Crew LLC. The SEC's asset freeze against Beasley and the other defendants prohibits any further misuse of investor funds while the SEC is additionally seeking permanent injunctions and disgorgement of ill-gotten gains plus interest and penalties.
Eccleston Law LLC represents investors and financial advisors nationwide in securities, employment, regulatory and disciplinary matters.
Tags: eccleston law, sec, ponzi scheme