SEC Obtains Partial Summary Judgment against Westport Capital Markets
Posted on October 4th, 2019 at 12:10 PM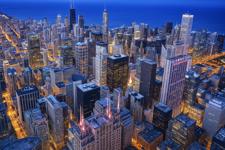 From the Desk of Jim Eccleston at Eccleston Law LLC:
A federal court recently granted partial summary judgment in the Securities and Exchange Commission's ("SEC") favor against Christopher E. McClure and his firm, Westport Capital Markets, LLC.
According to the SEC's complaint, McClure and Westport Capital Markets breached their fiduciary duties and defrauded their advisory clients when they repeatedly purchased securities that generated significant amounts of undisclosed compensation and enriched themselves at their clients' expense. The complaint seeks injunctive relief, disgorgement of ill-gotten monetary gains plus interest, and penalties.
According to the court order, the defendants acted at least negligently when they did not disclose their conflicts of interest. Therefore, the SEC is entitled to summary judgment on its claims. The court reserved for trial questions of material fact as to whether defendants acted intentionally, knowingly, or recklessly and to whether defendants acted willfully under the antifraud provisions of the Advisers Act.
The attorneys of Eccleston Law LLC represent investors and advisors nationwide in securities and employment matters. The securities lawyers at Eccleston Law also practice a variety of other areas of practice for financial investors and advisors including Securities Fraud, Compliance Protection, Breach of Fiduciary Duty, FINRA Matters, and much more. Our attorneys draw on a combined experience of nearly 65 years in delivering the highest quality legal services. If you are in need of legal services, contact us to schedule a one-on-one consultation today.
Related Attorneys: James J. Eccleston
Tags: james eccleston, eccleston law, eccleston law llc, eccleston, sec, westport capital markets