SEC Obtains Final Judgment Against Broker Found Liable for Unsuitable Excessive Trading
Posted on March 10th, 2020 at 3:19 PM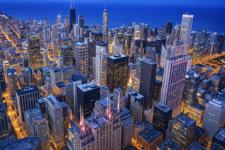 From the Desk of Jim Eccleston at Eccleston Law LLC:
The Securities and Exchange Commission ("SEC") obtained a final judgment against a New York-based broker Donald J. Fowler who was charged with fraud for excessively trading customer accounts using a trading scheme that resulted in hefty commissions for the broker but significant losses for his customers.
According to the SEC, Fowler engaged in fraud when he deployed a trading scheme that was unsuitable for his customers to generate large commissions for himself. The evidence showed that Fowler failed to do any due diligence to determine whether his trading, which involved frequent buying and selling of securities, could deliver a profit for his customers. The SEC proved that Fowler engaged in unsuitable trading in all 13 customer accounts that were examined at trial, and engaged in unauthorized trading in all but one of those accounts. Fowler's conduct resulted in substantial losses for his clients, many of whom were not wealthy. The court found that all 13 customers lost money and that the very high amount of commissions that Fowler charged his clients was responsible for much of those losses.
The final judgment ordered Fowler to pay disgorgement of $132,085.20, prejudgment interest of $35,195.04, and a civil penalty in the amount of $1,950,000.
The attorneys of Eccleston Law LLC represent investors and advisors nationwide in securities and employment matters. The securities lawyers at Eccleston Law also practice a variety of other areas of practice for financial investors and advisors including Securities Fraud, Compliance Protection, Breach of Fiduciary Duty, FINRA Matters, and much more. Our attorneys draw on a combined experience of nearly 65 years in delivering the highest quality legal services. If you are in need of legal services, contact us to schedule a one-on-one consultation today.
Related Attorneys: James J. Eccleston
Tags: james eccleston, eccleston law, eccleston law llc, eccleston, sec, excessive trading, donald fowler