SEC Obtains Emergency Relief and Files Suit Over Alleged $18 Million Ponzi Scheme
Posted on September 9th, 2021 at 1:35 PM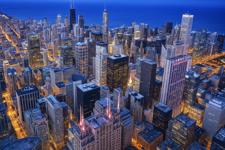 From the Desk of Jim Eccleston at Eccleston Law:
The Securities and Exchange Commission (SEC) reported that it has obtained a temporary restraining order (TRO) as well as an asset freeze against Bullard Enterprises LLC and its owners, Jason Bullard and Angela Romero-Bullard. The SEC filed an emergency action in an effort to halt an alleged Ponzi scheme operated by the Bullards, who reside in Minnesota. Jason Bullard and Angela Romero-Bullard allegedly raised at least $17.6 million between 2007 and 2021 by convincing nearly 200 clients to invest in Bullard Enterprises' Flagship and Platinum Funds.
The Bullards allegedly informed clients, including many friends, family and elderly clients, that their funds would be invested to trade foreign currencies. Furthermore, Bullard Enterprises routinely sent account statements to clients that reflected increases in account value, according to the complaint. However, Bullard Enterprises halted its trading of foreign currencies in 2015 and instead utilized new investor funds to pay "returns" to earlier investors. The Bullards misappropriated client money in order to fund their own horse racing stable, limousine service as well as health and fitness studio, according to the complaint. In addition to charging the defendants with breaching antifraud provisions of federal securities laws, the SEC seeks preliminary and permanent injunctions, disgorgement, prejudgment interest and civil penalties.
Eccleston Law LLC represents investors and financial advisors nationwide in securities, employment, regulatory and disciplinary matters.
Tags: eccleston, eccleston law, sec, ponzi scheme