SEC Obtains Default Final Judgment Against Illinois Advisor Marcus Beam
Posted on October 5th, 2020 at 3:52 PM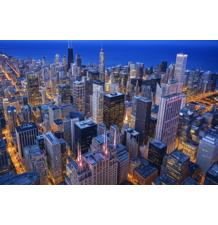 From the Desk of Jim Eccleston at Eccleston Law LLC:
The U.S. Securities and Exchange Commission ("SEC") obtained a default final judgment against Marcus Beam of Woodridge, Illinois. The SEC alleged that Beam solicited and received money from investors while acting through a purported investment advisory firm called Chase Private Equity, whose name was later changed to New World Capital.
The SEC alleged that Beam told investors that their money would be invested in pre-IPO shares and other securities. According to the SEC, one of the investments Beam purportedly sold to investors was called the Chase Private Equity Fund. However, according to the SEC, Beam used the majority of investor funds for personal and business expenses. The SEC alleged that Beam then created fake account statements to conceal his misappropriation of investor funds. The SEC further alleged that Beam failed to return investor funds when requested. According to the SEC, Beam misappropriated more than $200,000 from investors.
As part of the final judgment, Beam is ordered to pay $219,921 in disgorgement and prejudgment interested, as well as a civil penalty of $207,000. The judgment also permanently enjoined Beam from violating various securities laws.
The attorneys of Eccleston Law LLC represent investors and advisors nationwide in securities and employment matters. The securities lawyers at Eccleston Law also practice a variety of other areas of practice for financial investors and advisors including Securities Fraud, Compliance Protection, Breach of Fiduciary Duty, FINRA Matters, and much more. Our attorneys draw on a combined experience of nearly 65 years in delivering the highest quality legal services. If you are in need of legal services, contact us to schedule a one-on-one consultation today.
Tags: eccleston, SEC, Marcus Beam, Chase