SEC Obtains Court Order to Freeze Assets of Three Businessmen Accused of Orchestrating a Ponzi Scheme
Posted on October 8th, 2018 at 10:00 AM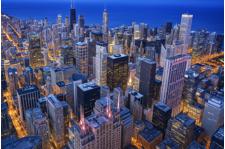 From the Desk of Jim Eccleston at Eccleston Law LLC:
The SEC has obtained a Maryland federal district court order to freeze the assets of three businessmen working out of Maryland, Deleware, and Texas who orchestrated a Ponzi scheme that raised more than $345 million from investors across the U.S.
More specifically, the SEC's complaint alleged that Kevin B. Merrill, Jay B. Ledford, and Cameron Jezierski defrauded 230 investors, using much of the funds to finance luxury homes, high-stakes gambling, expensive cars and a jewelry collection including a 23-carat diamond bracelet.
Moreover, the three individuals through their entities, Global Credit Recovery, LLC, Delmarva Capital, LLC, Rhino Capital Holdings, LLC, Rhino Capital Group, LLC, DeVille Asset Management LTD, and Riverwalk Financial Corporation attracted investors to their scheme by promising significant profits from the purchase and resale of consumer debt portfolios.
However, in reality, rather than actually following through with their purported promises, the three individuals used the funds to make Ponzi-scheme like payments to earlier investors in order to fund their lavish lifestyle.
In addition to the asset freeze, the court granted the SEC's request for a temporary restraining order and the appointment of a receiver. In its complaint, the SEC is seeking disgorgement, prejudgment interest and financial penalties against Merrill, Ledford, and Jezierski.
Eccleston Law is investigating this Ponzi-scheme. Those with information should contact our law firm.
The attorneys of Eccleston Law LLC represent investors and advisors nationwide in securities and employment matters. The securities lawyers at Eccleston Law also practice a variety of other areas of practice for financial investors and advisors including Securities Fraud, Compliance Protection, Breach of Fiduciary Duty, FINRA Matters, and much more. Our attorneys draw on a combined experience of nearly 65 years in delivering the highest quality legal services. If you are in need of legal services, contact us to schedule a one-on-one consultation today.
Related Attorneys: James J. Eccleston
Tags: james eccleston, eccleston law, eccleston law llc, eccleston, SEC, fraud, ponzi scheme