SEC Monitoring Advisers Actions in Wake of COVID-19
Posted on April 30th, 2020 at 4:47 PM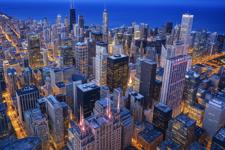 From the Desk of Jim Eccleston at Eccleston Law LLC:
The COVID-19 pandemic has caused mass-disruption to business across the country. The U.S. Securities and Exchange Commission ("SEC") has been monitoring financial firms to see how they respond to these disruptions. The SEC has also provided guidance to investment advisers on how to handle some of the unique situations that arise due to COVID-19. This guidance can be found on the SEC's website.
In addition to the disruptions felt by most of the country, the pandemic has created additional issues for the financial industry. Along with the SEC's increased scrutiny, it is expected that whistleblower complaints and investor lawsuits will surge as a result of the pandemic. It is also likely that future SEC examinations of firms will include an examination of the firm's response to the pandemic. Given these expectations, it is especially important for advisers and financial firms to respond carefully to issues that arise during the pandemic.
Problems stemming from the pandemic have begun to pop up. Some firms suspended the sale of real estate products due to an inability to accurately value real estate in the current climate. Other firms have had system outages which have affected advisers ability to make trades.
As everyone adjusts to the current world of remote working and other COVID-19 related changes, it is important for advisers and investment adviser firms to do so with an eye towards SEC compliance and to heed all guidance provided by the SEC.
The attorneys of Eccleston Law LLC represent investors and advisors nationwide in securities and employment matters. The securities lawyers at Eccleston Law also practice a variety of other areas of practice for financial investors and advisors including Securities Fraud, Compliance Protection, Breach of Fiduciary Duty, FINRA Matters, and much more. Our attorneys draw on a combined experience of nearly 65 years in delivering the highest quality legal services. If you are in need of legal services, contact us to schedule a one-on-one consultation today.
Related Attorneys: James J. Eccleston
Tags: eccleston, eccleston law, james eccleston, sec, covid-19, financial firm monitoring