SEC May Fine Advisors for Not Deleting Misleading Tweets
Posted on December 2nd, 2014 at 8:44 AM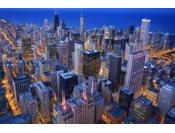 From the Desk of Jim Eccleston at Eccleston Law Offices:
According to the SEC, financial advisors could face enforcement actions for not deleting misleading social media posts.
Financial services firms need to consider the reputation of the site and who the users are, monitor charges on the site, and have clear policies as to who can comment and what can be said on the site.
The SEC has stated that it will be reasonable in judging how quickly a firm needs to remove a deceptive tweet or response.
The SEC also remarked that its investment management division has been fielding many inquiries from financial advisors as to whether LinkedIn endorsements on their company and employee pages are allowed.
The attorneys of Eccleston Law Offices represent investors and advisers nationwide in securities and employment matters. Our attorneys draw on a combined experience of nearly 50 years in delivering the highest quality legal services.
Related Attorneys: James J. Eccleston
Tags: SEC, Eccleston Law, Twitter, Social Media, Financial Services Firms