SEC Makes More Efficient Process for New ETFs
Posted on October 8th, 2019 at 3:34 PM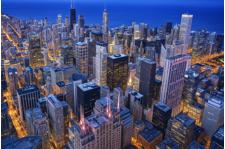 From the Desk of Jim Eccleston at Eccleston Law LLC:
The Securities and Exchange Commission ("SEC") recently eased regulatory constraints for exchange-traded funds ("ETFs") that the industry long complained about, due to with the wait and the cost of getting SEC to sign off on new funds.
Specifically, the SEC eliminated the need for ETF providers to receive a special order form the SEC before funds sold to investors. The changes represent a significant step for the ETF industry and aim to minimize the time and cost associated with getting SEC to sign off on new funds.
The SEC Chairman Jay Clayton said, that "As the ETF industry continues to grow in size and importance, particularly to Main Street investors, it is important to have a consistent, transparent, and efficient regulatory framework that eliminates regulatory hurdles while maintaining appropriate investor protections."
The decision focuses on straightforward ETFs, including but not limited to S&P 500 and bond indexes. However, the firms dealing with complex products will still seek approvals through a lengthy SEC process.
The attorneys of Eccleston Law LLC represent investors and advisors nationwide in securities and employment matters. The securities lawyers at Eccleston Law also practice a variety of other areas of practice for financial investors and advisors including Securities Fraud, Compliance Protection, Breach of Fiduciary Duty, FINRA Matters, and much more. Our attorneys draw on a combined experience of nearly 65 years in delivering the highest quality legal services. If you are in need of legal services, contact us to schedule a one-on-one consultation today.
Related Attorneys: James J. Eccleston
Tags: james eccleston, eccleston law, eccleston law llc, eccleston, sec, etfs, jay clayton