SEC Judgment Brings Cape Cod-Based Investment Advisor's Six-Year Fraud To A Close
Posted on June 12th, 2019 at 4:59 PM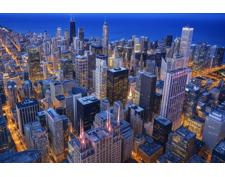 From the Desk of Jim Eccleston at Eccleston Law LLC:
A federal judge has entered a final judgment against 51-year old Massachusetts resident and Cape Cod investment advisor Kimberly Pine Kitts in an SEC case that charged Kitts, a long-time former Royal Alliance advisor, with defrauding multiple clients by stealing more than $3 million from their investment and retirement accounts.
According to Financial Industry Regulatory Authority's BrokerCheck, Kitts was with Royal Alliance from April 2004 until November 2017, when the firm discharged her over accusations of misappropriating client funds
According to the SEC Press Release, over a six-year period, Kitts stole funds from seven clients through 82 unauthorized withdrawals that began in 2011 until a client questioned Kitts about her account balance in 2017. Kitts tried to conceal the fraud by falsifying account statements and other documentation. The scheme, according to the SEC, included stealing money from client accounts by forging client signatures on withdrawal requests from variable annuities, forging client signatures to wire funds from client brokerage accounts and misleading clients into withdrawing funds to make fake tax payments.
The final judgment in the SEC's case bars Kitts from the industry, enjoins Kitts from fraud violations and orders her to pay disgorgement and prejudgment interest totaling $2,882,221. Her payment obligation is "deemed satisfied by entry of the restitution order entered against her in the parallel criminal case," the SEC release said. In a parallel criminal case, Kitts pled guilty and was sentenced to 87 months in prison and ordered to pay more than $3 million in restitution.
The attorneys of Eccleston Law LLC represent investors and advisors nationwide in securities and employment matters. The securities lawyers at Eccleston Law also practice a variety of other areas of practice for financial investors and advisors including Securities Fraud, Compliance Protection, Breach of Fiduciary Duty, FINRA Matters, and much more. Our attorneys draw on a combined experience of nearly 65 years in delivering the highest quality legal services. If you are in need of legal services, contact us to schedule a one-on-one consultation today.
Related Attorneys: James J. Eccleston
Tags: james eccleston, eccleston law, eccleston law llc, eccleston, sec, fraud, kimberly pine kitts, brokercheck