SEC Issues Warning Related to Single-Stock Levered and Inverse ETFs
Posted on July 27th, 2022 at 2:19 PM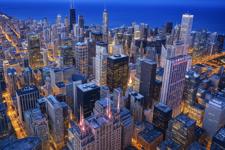 From the Desk of Jim Eccleston at Eccleston Law:
The Securities and Exchange Commission (SEC) has released a statement addressing single-stock levered and inverse exchange-traded funds (ETFs), which soon will enter the market.
Similar to other complex exchange-traded products (ETPs), these ETFs pose substantial risks to retail investors as they provide levered or inverse exposure to a single security. According to the SEC, holding a levered or inverse single stock ETF is different and may come with substantial risks in comparison to holding the underlying stock or a traditional ETF. For instance, retail investors who hold these products over longer periods of time might be at risk because levered and inverse single-stock ETFs aim to generate returns over shorter periods of time, such as one day in some cases. In other words, single-stock levered or inverse ETFs might perform substantially differently than the underlying security during the same period of time.
Furthermore, these levered or inverse single-stock ETFs track only the price of a single stock in comparison to traditional ETFs, which often feature substantial diversification. In essence, investors holding single-stock levered or inverse ETFs will face heightened volatility because these products amplify the effect of price movements of the underlying individual security.
Eccleston Law LLC represents investors and financial advisors nationwide in securities, employment, regulatory and disciplinary matters.
Tags: eccleston, eccleston law, SEC, ETFs