SEC Issues Risk Alert for Multi-Office RIA Practices
Posted on November 10th, 2020 at 8:59 AM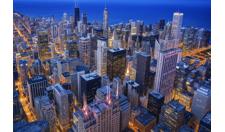 From the Desk of Jim Eccleston at Eccleston Law LLC:
The U.S. Securities and Exchange Commission ("SEC") issued a risk alert warning of inadequate supervision in RIA practices with multiple branches. This alert is especially important given a recent study from the Investment Adviser Association ("IAA") and National Regulatory Services ("NRS") that found that 38% of RIA firms have branch offices. The number of RIA practices with multiple offices increased by 8.3% compared to 2019. Despite this growth, the majority of RIA practices are single-office practices.
According to the alert issued by the SEC's Office of Compliance Inspections and Examinations, there were a "range of deficiencies" found during examinations of multi-office RIA practices. The majority of the RIA practices examined for the alert had 10 or more branch offices.
The SEC found during these examinations that some of the RIA practices had not fully implemented policies and procedures to address advisory activities in branch offices and in "geographically dispersed operations." The SEC noted that certain risk factors are increased when the main office and branch offices have different compliance practices. In addition to supervisory issues, the SEC found that more than half of the RIA practices examined had deficiencies related to portfolio management. These deficiencies typically related to oversight of investment decisions, disclosure of conflicts of interest and trading allocation decisions.
The SEC concluded that RIA practices with multiple offices should consider the "unique risks and challenges" associated with a multi-office RIA practice when designing and implementing compliance and supervision procedures.
Tags: eccleston, eccleston law, sec, risk alert, ria practices