SEC Issues Investor Warning Related to Single-Stock ETFs
Posted on July 26th, 2022 at 3:32 PM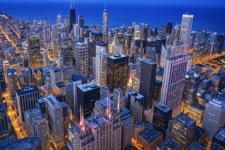 From the Desk of Jim Eccleston at Eccleston Law:
While the Securities and Exchange Commission (SEC) has regularly updated its regulatory framework to address the introduction of complex exchange-traded products (ETPs), the SEC now is warning investors about single-stock exchange-traded funds (ETFs), which are set to soon hit the market.
Single-stock ETFs offer leveraged, inverse or other complex exposure to one single security rather than a portfolio of diversified securities. The SEC is concerned about the risks single-stock ETFs pose to retail investors and the market as a whole. In 2019, the SEC adopted Rule 6c-11 under the Investment Company Act of 1940, which promulgated a framework enabling ETFs to meet certain conditions to come directly to market without initially obtaining SEC permission. While Rule 6c-11 fails to mention single-stock ETFs, issuers are planning to utilize the rule to bring the products to market.
Similar to most leveraged and inverse products, the single-stock ETFs will rebalance on a daily basis, which may cause ETF returns to substantially diverge from the performance of one underlying stock. In essence, investors may generate lower-than-expected returns in comparison to the performance of the underlying stock if the products are held over a longer period of time. According to the SEC, it would be difficult for an investment advisor to recommend this type of product to a retail investor without violating his or her fiduciary obligations under Regulation Best Interest (Reg BI). While single-stock ETFs may be a useful tool to certain investors, the products pose a substantial risk to numerous retail investors and the market as a whole.
Eccleston Law LLC represents investors and financial advisors nationwide in securities, employment, regulatory and disciplinary matters.
Tags: eccleston, eccleston law, SEC, ETFs