SEC Issues Investor Alert for Covid-19-Related Scams
Posted on December 15th, 2020 at 10:49 AM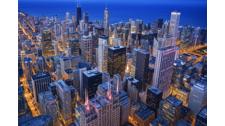 From the Desk of Jim Eccleston at Eccleston Law LLC:
In an Investor Alert email sent out on December 14, the U.S. Securities and Exchange Commission ("SEC") warned of an increase in investment scams related to COVID-19. Specifically, the SEC warned about (1) Ponzi Schemes, (2) fake certificates of deposit ("CDs"), (3) alleged stock promotions related to COVID-19, and (4) community-based financial scams.
In addition to warning investors about the increase in fraudulent activity, the SEC also noted some red flags associated with the aforementioned scams. For Ponzi schemes, a classic red flag is the guarantee of high returns, especially when combined with a promise that the investment is safe or carries very little risk. Additionally, investors should be skeptical of investments from unregistered sellers, as well as investment returns that are too consistent, as these can also be signs of a Ponzi scheme.
Scams related to CDs are also on the rise. When purchasing a CD, investors need to be sure that they are purchasing the CD from a reputable source. The SEC warned of fake websites that look like legitimate financial institution websites. Again, investors should be alert for CD offers that sound too good to be true, with high interest rates and little to no penalties.
Additionally, the SEC warned of an increase in stock scams involving COVID-19 claims. Investors should be skeptical of any claim that a company's stock is set to dramatically increase in value because of the pandemic. Investors should be especially careful when the COVID-19-related claims involve microcap stocks.
Finally, the SEC warned of community-based scams, which are also referred to as affinity fraud. Scammers perpetrating a community-based scam target members of tight-knit communities to sell fraudulent investments. The SEC said the following groups are frequent targets of affinity fraud: U.S. Military service members, African immigrants, seniors, small business owners, and members of the Amish, Mennonite, Hispanic, Haitian and deaf, hard of hearing, and hearing loss communities.
Tags: eccleston, eccleston law, sec, covid-19, scams