SEC Issues Guidance Related to Regulation A
Posted on June 7th, 2019 at 12:23 PM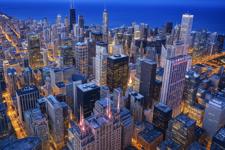 From the Desk of Jim Eccleston at Eccleston Law LLC:
The Securities and Exchange Commission ("SEC") Office of Investor Education and Advocacy has issued an Investor Bulletin to educate investors about Regulation A. Regulation A is an exemption from registration under the Securities Act which allows companies to raise money from the public in securities offerings of up to $50 million.
According to the Investor Bulletin, Regulation A allows companies to offer and sell securities to the public, but with more limited disclosure requirements than what is required for publicly reporting companies. Smaller companies in earlier stages of development may be able to use this rule to more cost-effectively raise money.
However, investors should be aware that such an investment will involve risks. Following are some general risks highlighted in the SEC's Investor Bulletin:
Investment in startups and early-stage ventures are speculative and the business may fail. Unlike an investment in a mature business where there is a track record of revenue and income, a startup often relies on the development of a new business, product or service that may or may not find a market. It is important to keep in mind that the SEC does not pass upon the merits or give its approval to any securities offered.
Even though there are no resale restrictions, one may need to hold his/her investment for an indefinite period of time. If the securities are not listed on an exchange (where one can quickly and easily trade the securities), investors must locate an interested buyer to sell the investment.
Finally, the SEC advises investors to review the offering circular before making any investment decision. The offering circular will contain important information such as the risks of the investment, use of proceeds, any selling shareholders, as well as the company's business management, performance, business plans and financial statements.
The attorneys of Eccleston Law LLC represent investors and advisors nationwide in securities and employment matters. The securities lawyers at Eccleston Law also practice a variety of other areas of practice for financial investors and advisors including Securities Fraud, Compliance Protection, Breach of Fiduciary Duty, FINRA Matters, and much more. Our attorneys draw on a combined experience of nearly 65 years in delivering the highest quality legal services. If you are in need of legal services, contact us to schedule a one-on-one consultation today.
Related Attorneys: James J. Eccleston
Tags: james eccleston, eccleston law, eccleston law llc, eccleston, sec, regulation a, spectulative risk, illiquidity risk, investor bulletin