SEC Investigating Entity Know as the Better Housing Foundation
Posted on February 28th, 2020 at 5:16 PM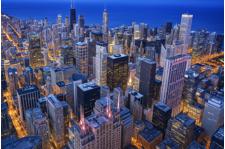 From the Desk of Jim Eccleston at Eccleston Law LLC:
The Better Housing Foundation ("BHF") has defaulted on roughly $170 million in municipal bounds. Additionally, Lindran Properties, a subsidiary of the BHF, filed for Chapter 11 bankruptcy on January 31, 2020. The Securities and Exchange Commission ("SEC") since has launched an investigation into BHF. In a subpoena, the SEC sought "records related to the events that preceded current ownership's involvement in [Better Housing Foundation] and its affiliates."
BHF is a non-profit entity that owned upwards of 1,800 low-income apartment units in and around Chicago. The issues for BHF included the fact that the Chicago Housing authority banned its aid recipients from moving in to some of BHF's apartments due to the poor condition of the units.
Better Housing Foundation had sold $170 million in municipal bonds. The bond sale was managed by financial services firm Stifel Financial Corp.
The attorneys of Eccleston Law LLC represent investors and advisors nationwide in securities and employment matters. The securities lawyers at Eccleston Law also practice a variety of other areas of practice for financial investors and advisors including Securities Fraud, Compliance Protection, Breach of Fiduciary Duty, FINRA Matters, and much more. Our attorneys draw on a combined experience of nearly 65 years in delivering the highest quality legal services. If you are in need of legal services, contact us to schedule a one-on-one consultation today.
Related Attorneys: James J. Eccleston
Tags: james eccleston, eccleston law, eccleston law llc, eccleston, sec, bhf, better housing foundation,