SEC Hosts Roundtable on Combating Elder Investment Fraud
Posted on August 9th, 2019 at 5:15 PM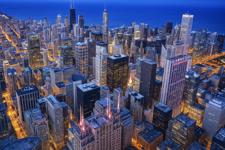 The Securities and Exchange Commission will host a roundtable on combating elder investor fraud on October 3, 2019. The roundtable will be held at the SEC's headquarter at 100 F Street, N.E., Washington D.C. and will begin at 9:30 a.m. ET. The roundtable will be open to the public and via webcast live on the SEC's website.
The roundtable will focus on fraudulent and manipulative schemes currently targeting elder investors. A broad range of regulators and industry experts will provide their views on potential actions that regulators, broker-dealers, investment advisers, and the public can take to identify and combat elder investor fraud.
Members of the public who wish to provide their views on the topic may submit comments electronically on the SEC's website or on paper.
Related Attorneys: James J. Eccleston
Tags: james eccleston, eccleston law, eccleston law llc, eccleston, sec, investment fraud