SEC Hits Troubled Texas REIT with Wells Notice
Posted on October 28th, 2016 at 9:08 AM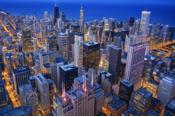 From the Desk of Jim Eccleston at Eccleston Law LLC:
The Securities and Exchange Commission has issued a Wells notice against troubled Texas real estate investment trust United Development Funding IV (UDF IV) as well as certain individuals associated with the REIT. The Wells notice against UDF IV stems from allegations that the fund has been operating for years like a ponzi scheme. According to the SEC filings, UDF IV, with $684 million in assets, is a mortgage and development REIT. This particular REIT promised investors returns of 8% to 10%.
The FBI recently raided UDF's office in suburban Dallas and as a result of the raid, the NASDAQ stock market has delisted UDF IV shares. In September, the company issued a press release stating that in order to get back to being listed on the NASDAQ, it will become current in its quarterly financial reports with the SEC by October 17. Obviously, that deadline has passed and UDF has not updated its quarterly financial reports.
The attorneys of Eccleston Law LLC represent investors and advisers nationwide in securities and employment matters. The securities lawyers at Eccleston Law also practice a variety of other areas of securities for financial advisors including breakaway broker services, employment matters, strategic consulting and counseling, broker litigation and arbitration,whistleblower actions, and much more. Our attorneys draw on a combined experience of nearly 65 years in delivering the highest quality legal services. If you are in need of legal services, contact us to schedule a one-on-one consultation today.
Related Attorneys: James J. Eccleston
Tags: Eccleston, James Eccleston, Financial Counsel, Eccleston Law, Eccleston Law LLC, SEC, Wells notice, United Development Funding IV, UDF IV, REIT, ponzi scheme, FBI, NASDAQ, investors,