SEC Hiring Freeze Results in the Decline of RIA Examiners
Posted on October 15th, 2018 at 5:00 PM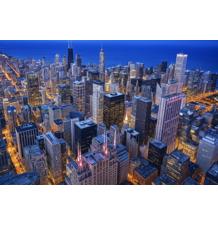 From the Desk of Jim Eccleston at Eccleston Law LLC:
Despite the fact that the number of SEC registered investment advisers has risen by more than 15 percent and assets under management by 40 percent, a 2017 hiring freeze has triggered an overall 5 percent decline in SEC staff.
According to the SEC's Office of Compliance Inspectors and Examinations (OCIE), the decline in SEC staff is significant for RIAs because it is estimated that the SEC has only one staff member per 20 investment advisers. This figure is troublesome given the fact that the explosive growth in the number of registered investment advisers likely will increase this gap in oversight.
Moreover, the SEC's National Examination program is designed to protect investors by determining whether money managers handling investor funds are complying with SEC rules. Currently, nearly 35 percent of RIAs never have been examined by the SEC's National Examination program, and this percentage likely will increase as the number of RIAs in the industry continues to grow.
In order to tackle this issue, the SEC is requesting that Congress approve the addition of 24 OCIE positions for 2019. That will restore staffing shortages, enhance examination coverage of investment advisers, focus on critical risks impacting market participants, address new responsibilities and implement other program improvements, according to the SEC.
The attorneys of Eccleston Law LLC represent investors and advisors nationwide in securities and employment matters. The securities lawyers at Eccleston Law also practice a variety of other areas of practice for financial investors and advisors including Securities Fraud, Compliance Protection, Breach of Fiduciary Duty, FINRA Matters, and much more. Our attorneys draw on a combined experience of nearly 65 years in delivering the highest quality legal services. If you are in need of legal services, contact us to schedule a one-on-one consultation today.
Related Attorneys: James J. Eccleston
Tags: james eccleston, eccleston law, eccleston law llc, eccleston, SEC, fraud