SEC has Filed Charges Against a Group of Formerly Registered Investment Advisers for Orchestrating a $102 Million Ponzi Scheme
Posted on June 22nd, 2018 at 1:34 PM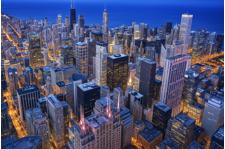 From the Desk of Jim Eccleston at Eccleston Law LLC:
The SEC has filed civil charges against formerly registered investment advisers, Perry Santillo, Christopher Parris, Paul LaRocco, John Piccarreto and Thomas Brenner, along with their three investment firms, First Nationle Solutions, LLC, United RL Capital Services and Percipience Global Corp for defrauding at least 637 individual investors.
More specifically, the group of advisers orchestrated a $102 million Ponzi scheme by buying or taking over the books of business of retiring investment professionals and then by persuading the newly acquired clients to take retirement savings out of traditional investment vehicles and invest it in products owned by their companies.
However, according to the SEC's complaint, instead of investing the newly acquired client money, the advisers allegedly used the funds to pay for a "jet-setting lifestyle," including throwing themselves a party at a Las Vegas nightclub. The advisers also used new investment payments to pay back old investors, in a Ponzi-scheme like manner.
In its lawsuit filed in federal court in New York, the SEC has requested as relief that the defendants turn over any illicit proceeds from the scheme, as well as pay unspecified civil penalties.
Eccleston Law is investigating this Ponzi-scheme. Those with information should contact our law firm.
The attorneys of Eccleston Law LLC represent investors and advisors nationwide in securities and employment matters. The securities lawyers at Eccleston Law also practice a variety of other areas of practice for financial investors and advisors including Securities Fraud, Compliance Protection, Breach of Fiduciary Duty, FINRA Matters, and much more. Our attorneys draw on a combined experience of nearly 65 years in delivering the highest quality legal services. If you are in need of legal services, contact us to schedule a one-on-one consultation today.
Related Attorneys: James J. Eccleston
Tags: james eccleston, eccleston law, eccleston law llc, eccleston, SEC, ponzi scheme