SEC Freezes Assets and Halts Alleged Fraudulent Scheme By Ron Harrison
Posted on October 13th, 2021 at 1:01 PM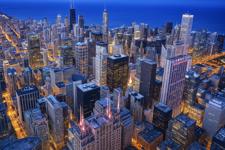 From the Desk of Jim Eccleston at Eccleston Law:
The Securities and Exchange Commission (SEC) has obtained an emergency court order freezing the assets of Ron Harrison, who allegedly operated an ongoing fraudulent scheme. The California-based advisor fraudulently collected at least $900,000 in performance and other fees from twenty-two clients since 2016, according to the SEC's complaint. The complaint alleges that Harrison generated the fees based on gains from his option trading in client brokerage accounts; however, most of the clients instead suffered significant losses from Harrison's trades.
While Harrison previously had been barred by FINRA from associating with any member firms, Harrison falsely advertised his experience as a Wall Street trader to his clients, according to the SEC's complaint. Furthermore, the complaint names Harrison's firm, Global Trading Institute, as a defendant for allegedly aiding Harrison's fraud. The complaint also alleges that Harrison's girlfriend, Irina Parfyonova, collected at least $279,000 in proceeds from Harrison's fraud. The district court recently granted the SEC's request for a temporary restraining order (TRO) freezing the assets of Harrison, Parfyonova and Global Trading Institute.
Eccleston Law LLC represents investors and financial advisors nationwide in securities, employment, regulatory and disciplinary matters.
Tags: eccleston, eccelston law, sec, scheme, fraud