SEC Forms Coronavirus Committee to Combat Fraud
Posted on July 17th, 2020 at 11:21 AM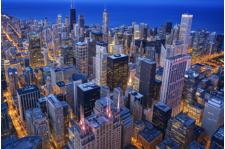 From the Desk of Jim Eccleston at Eccleston Law LLC:
The Enforcement Division of the U.S. Securities and Exchange Commission is well aware that national emergencies often lead to increases in fraudulent activity. Speaking at the Securities Enforcement Forum West 2020 conference, SEC Enforcement Division CEO Steven Peikin said that the SEC is drawing on experience gained during previous emergencies, including the financial crisis in 2007-08 and the terror attacked on September 11, 2001, to combat COVID-19 related scams.
To aid in this effort, the SEC established a coronavirus steering committee in March. The committee is tasked with coordinating the SEC Division of Enforcement's response to coronavirus-related issues. According to Peikin, the committee's mandate "is to proactively identify and monitor areas of potential misconduct, ensure appropriate allocation of resources, avoid duplication of efforts, coordinate responses as appropriate with other state and federal agencies and ensure consistency in the manner in which the women and men of the division address coronavirus-related matters."
Peikin also identified several areas that are susceptible to increased market and investor risk related to coronavirus, one being microcap fraud. Pieken said that microcap fraud occurred following previous emergencies, including after Hurricane Katrina. Additionally, Peikin identified insider trading and market manipulation as areas of concern for the committee. Furthermore, Peiken recognized that the effects of coronavirus may also expose preexisting accounting or disclosure violations.
The attorneys of Eccleston Law LLC represent investors and advisors nationwide in securities and employment matters. The securities lawyers at Eccleston Law also practice a variety of other areas of practice for financial investors and advisors including Securities Fraud, Compliance Protection, Breach of Fiduciary Duty, FINRA Matters, and much more. Our attorneys draw on a combined experience of nearly 65 years in delivering the highest quality legal services. If you are in need of legal services, contact us to schedule a one-on-one consultation today.
Related Attorneys: James J. Eccleston
Tags: eccleston, eccleston law, james eccleston, sec, coronavirus, covid-19