SEC Fines UBS $3.5M for Overcharging Retirees and Charities
Posted on November 8th, 2017 at 1:54 PM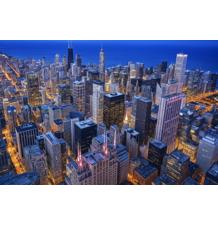 From the Desk of Jim Eccleston at Eccleston Law LLC:
The SEC has fined UBS Financial Services Inc. $3.5 million, settling claims that it overcharged retirees and charities for mutual funds. UBS neither admitted nor denied the findings that it violated several securities laws.
More specifically, according to the SEC, from at least January 2010 through June 2015, UBS neglected to inform its customers that they were eligible for less expensive mutual funds and did not disclose that the customers' purchases of the more expensive share classes would negatively impact the overall return on the customers' investment. Approximately 15,000 customers were overcharged, paying more than $18.5 million than they needed to.
In addition to the fine of $3.5 million, UBS agreed to attempt to find the 970 customers who either did not cash or deposit their payments or who have changed their addresses.
The attorneys of Eccleston Law LLC represent investors and advisors nationwide in securities and employment matters. The securities lawyers at Eccleston Law also practice a variety of other areas of practice for financial advisors including Broker Litigation & Arbitration, Strategic Consulting Services, Regulatory Matters, Transition Contract Review, and much more. Our attorneys draw on a combined experience of nearly 65 years in delivering the highest quality legal services. If you are in need of legal services, contact us to schedule a one-on-one consultation today.
Related Attorneys: James J. Eccleston
Tags: Eccleston Law, Eccleston, James Eccleston, Eccleston Law LLC