SEC Fines RIA $5.8 Million Over 12b-1 Fee Infractions Tied to Wrap Accounts
Posted on August 5th, 2022 at 1:24 PM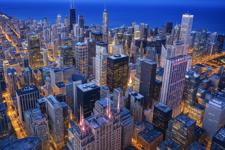 From the Desk of Jim Eccleston at Eccleston Law.
The Securities and Exchange Commission (SEC) has imposed a $5.8 million fine against Private Advisor Group over 12b-1 fee violations tied to its wrap fee program.
Private Advisor Group, a New Jersey-based registered investment advisory (RIA) firm, allegedly invested client assets in higher-cost mutual fund share classes instead of cheaper, alternative options while additionally failing to disclose conflicts of interest related to the investment recommendations. According to the SEC, the firm holds at least $34 billion in assets under management. Private Advisor Group also offered a wrap program to its clients, which obligated the firm to pay client trading costs, including transaction fees on mutual fund investments. However, Private Advisors Group allegedly deducted any transaction fees incurred in wrap accounts directly from the advisor's compensation, according to the SEC.
The SEC further alleged that Private Advisors Group had been dodging transaction fees for wrap client transactions since at least July 2014. Some of the recommended mutual fund share classes charged 12b-1 fees while cheaper share classes of the same fund were available to clients via a clearing firm for a transaction fee. According to the SEC, Private Advisors Group failing to furnish fair disclosure to clients concerning its mutual fund share class recommendations and its related conflicts of interest.
Eccleston Law LLC represents investors and financial advisors nationwide in securities, employment, regulatory and disciplinary matters.
Tags: eccleston, eccleston law, advisors