SEC fines Firm and its CCO for Failure to Supervise and Cover-Up
Posted on September 21st, 2020 at 11:45 AM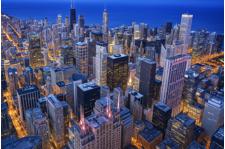 From the Desk of Jim Eccleston at Eccleston Law LLC:
New-York based adviser and broker-dealer Gilder Gagnon Howe & Co. ("GGH"), along with its CCO Bonnie M. Haupt, have been fined more than $1.7 million by the U.S. Securities and Exchange Commission ("SEC"). According to the SEC, the firm and Haupt failed to review the firm's accounts for excessive commissions and trading and attempted to covered-up this supervisory failure during an SEC examination.
In 2016, the Financial Industry Regulatory Authority ("FINRA") warned GGH of failures in its supervisory review of metrics indicative of excessive trading. As a result of that warning, the GGH implemented policies and procedures designed to address those supervisory failures. However, according to the SEC, the firm failed to follow those policies and procedures. According to the SEC, when the SEC inquired about those reviews, Haupt provided altered documents that gave the appearance that these reviews had been conducted between January 2017 and November 2017. In reality, the SEC alleged that Haupt did not conduct these reviews until after the SEC began its investigation in December 2017.
The SEC's case was concluded without the firm or Haupt admitting or denying the SEC's findings.
Tags: ecceleston, ecceleston law, sec, cover up