SEC Files Suit Against Wisconsin Advisor For Allegedly Defrauding Clients
Posted on September 24th, 2021 at 12:43 PM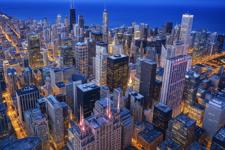 From the Desk of Jim Eccleston at Eccleston Law:
The Securities and Exchange Commission (SEC) has charged Michael Shillin for allegedly defrauding nearly 100 clients, including several elderly clients. Shillin made several misrepresentations to clients and fabricated documents, according to the SEC. The SEC's complaint alleges that Shillin not only lied to clients about the current value of their portfolios, but also falsely informed clients that their funds had been allocated to IPO or pre-IPO shares in high-profile companies.
Furthermore, the complaint alleges Shillin convinced numerous clients to roll over their current life insurance policies into new ones, which prompted clients to sell securities to fund premiums for policies that were non-existent or unsuitable. Due to the fraudulent conduct, Shillin collected hundreds of thousands of dollars, according to the SEC. The SEC seeks injunctive relief, disgorgement with prejudgment interest, a civil penalty as well as a bar to prevent Shillin from serving as officer or director of a public company.
Eccleston Law LLC represents investors and financial advisors nationwide in securities, employment, regulatory and disciplinary matters.
Tags: eccleston, eccleston law, sec, defrauding clients