SEC Files Suit Against Sean and Shane Hvizdzak
Posted on June 22nd, 2020 at 2:43 PM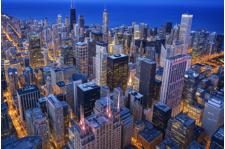 From the Desk of Jim Eccleston at Eccleston Law LLC:
Brothers Sean and Shane Hvizdzak have been charged by the U.S. Securities and Exchange Commission ("SEC") for allegedly misappropriating investor money from High Street Capital Fund USA LP, a cryptocurrency investment fund. The SEC also alleges that the Hvizdzaks misrepresented the fund's performance to investors. The U.S. District Court granted the SEC's request to freeze the Hvizdzaks' assets and for a temporary restraining order.
According to the Complaint filed by the SEC, the Hvizdzaks began directing investors to send funds to an account for Hvizdzak Capital Management (the "HCM Account"). The SEC alleges that investors believed they were funding an investment when they put money in the HCM Account. However, the SEC alleges that the Hvizdzaks used money in the HCM Account for personal expenses. The SEC was unsure exactly how much investor money was misappropriated, but said that the Hvizdzaks took $26 million out of the HCM Account.
The SEC also alleges that the Hvizdzaks misrepresented the fund's performance and their fees, and also provided fraudulent documents to potential investors. According to the Complaint, the Hvizdzaks created financial statements that showed the fund had more than $157 million in assets at the end of 2019. In reality, the SEC says that the fund had only $2.2 million in cash and cash equivalents.
The attorneys of Eccleston Law LLC represent investors and advisors nationwide in securities and employment matters. The securities lawyers at Eccleston Law also practice a variety of other areas of practice for financial investors and advisors including Securities Fraud, Compliance Protection, Breach of Fiduciary Duty, FINRA Matters, and much more. Our attorneys draw on a combined experience of nearly 65 years in delivering the highest quality legal services. If you are in need of legal services, contact us to schedule a one-on-one consultation today.
Related Attorneys: James J. Eccleston
Tags: eccleston law, james eccleston, eccleston, sec, misappropriation, us district court