SEC Files Suit Against Massachusetts LPL Financial Advisor Over Alleged Fraudulent Scheme
Posted on June 9th, 2021 at 2:37 PM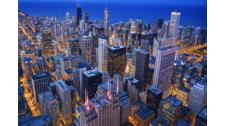 From the Desk of Jim Eccleston at Eccleston Law LLC:
The Securities and Exchange Commission (SEC) filed suit against James Couture after the Massachusetts-based advisor allegedly misappropriated $2.9 million from his clients. From January 2009 to December 2019, Couture fraudulently convinced his clients to sell fractions of their securities holdings and transfer funds to an entity that Couture owned, according to the SEC's complaint. Couture was associated with LPL Financial from 2009 through 2020.
Couture allegedly informed clients that the funds would be reinvested to benefit the client; however, Couture utilized the transfers to fund his personal business. Further, Couture regularly provided clients with falsified account statements that reflected the reinvestment strategy. To cover client withdrawals, Couture used assets misappropriated from other advisory clients. The complaint alleges that Couture transferred client funds via a system of third-party accounts to hide the misappropriation and the replacement of funds from one client to another.
Eccleston Law LLC represents investors and financial advisors nationwide in securities, employment, regulatory and disciplinary matters.
Tags: eccleston, eccleston law, sec, lpl financial