SEC Files Suit Against Gemini and Genesis Over Crypto "Earn" Program
Posted on January 27th, 2023 at 1:46 PM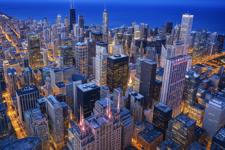 From the Desk of Jim Eccleston at Eccleston Law.
The Securities and Exchange Commission (SEC) has filed suit against two crypto brokerages, Genesis Global Capital and Gemini Trust Co., for breaching federal securities laws.
The SEC's complaint alleges that the brokerages improperly raised billions of dollars through the Gemini Earn program. While the program enabled clients to loan out their assets in exchange for interest payments, the SEC determined that the program constituted an offering of unregistered securities. Gemini created Earn in February 2021, which would permit customers to earn passive returns on their coins in exchange for the right to lend the tokens out.
The program offered rates that far exceeded those offered by traditional banks, which led to the program's surpassing $3 billion in assets by the end of 2021. Gemini's co-founder, Tyler Winklevoss, responded to the SEC's allegations on Twitter by calling the complaint a "manufactured parking ticket." Winklevoss additionally noted that Gemini had been discussing Earn with the SEC for the past 17 months, and that the SEC filed an enforcement action only when Genesis paused withdrawals from the program. Those will not be defenses, but make for an interesting showdown.
Eccleston Law LLC represents investors and financial advisors nationwide in securities, employment, regulatory and disciplinary matters.
Tags: eccleston, eccleston law, advisors, law, sec