SEC Files Suit against Estate of Man Found Dead for Alleged Role in Ponzi Scheme
Posted on September 22nd, 2020 at 2:12 PM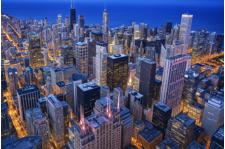 From the Desk of Jim Eccleston at Eccleston Law LLC:
The U.S. Securities and Exchange Commission ("SEC") filed a Complaint against Cygnus Capital Management and the estate of Richard Ventrilla, the firm's former president and owner. The SEC alleged that Ventrilla and his firm scammed 22 investors out of $989,000. This fraudulent conduct was alleged to have taken place between September 2015 and March 2020. According to the SEC, Ventrilla was found dead in his home near Buffalo, New York earlier in September.
In its Complaint, the SEC said that Ventrilla and his firm made false and misleading statements to investors. Ventrilla promised returns of 7%-8% and told investors that he would invest their funds in publically traded companies, according to the SEC. However, contrary to those representations, the SEC alleged that Ventrilla only invested roughly 10% of investor funds in securities, and used the majority of investor funds to repay investors or for his own personal expenses.
The SEC also alleged that Ventrilla and his firm misappropriated funds from advisory clients. Ventrilla allegedly told at least 16 investors that he would manage their assets for a reasonable investment advisory fee. However, the SEC alleged that Ventrilla misappropriated a large portion of those clients' funds.
The SEC is seeking disgorgement and prejudgment interest against Ventrilla's estate, as well as a permanent injunction, civil penalties, disgorgement and prejudgment interest against Cygnus Capital Management.
The attorneys of Eccleston Law LLC represent investors and advisors nationwide in securities and employment matters. The securities lawyers at Eccleston Law also practice a variety of other areas of practice for financial investors and advisors including Securities Fraud, Compliance Protection, Breach of Fiduciary Duty, FINRA Matters, and much more. Our attorneys draw on a combined experience of nearly 65 years in delivering the highest quality legal services. If you are in need of legal services, contact us to schedule a one-on-one consultation today.
Tags: ecceleston, ecceleston law, sec, ponzi scheme, cygnus capital management