SEC Files Suit Against DeAndre Sears for Role in EquiAlt Ponzi Scheme
Posted on January 7th, 2021 at 3:29 PM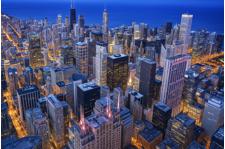 From the Desk of Jim Eccleston at Eccleston Law LLC:
The U.S. Securities and Exchange Commission ("SEC") has filed a lawsuit against DeAndre P. Sears and his company MASears LLC, also known as Picasso Group. The lawsuit is the latest in a string of SEC lawsuits filed as a result of an alleged $170 million Ponzi scheme involving EquiAlt LLC, a real estate firm in Tampa, Florida.
According to the SEC, Sears sold at least $25 million of unregistered EquiAlt securities over a six-year period. The SEC alleged that Sears sold the unregistered securities to unaccredited, unsophisticated and elderly investors, and that Sears and his company received $3.5 million in commissions from the sales of the unregistered securities. The SEC further alleged that Sears sold the EquitAlt securities despite the fact that he was not registered to sell securities. Sears agreed to an entry of judgment and agreed to pay a to-be-determined amount of disgorgement and fines.
The SEC filed a similar lawsuit in August 2020 against Dale Tenhulzen and his company, Live Wealthy Institute. The SEC also initiated an enforcement action in February 2020 against Brian Davidson, EquiAlt CEO, and Barry Rybicki, EquiAlt's managing director. According to the SEC, EquiAlt's scheme included at least 1,100 investors across 35 states. Like many other scams, the SEC alleged that the promises EquiAlt made to investors were "too good to be true".
Tags: eccleston, eccleston law, lawsuit, sec, ponzi scheme, DeAndre Sears, EquiAlt, Picasso Group