SEC Files Lawsuit Against Former Lombard Securities Investment Advisor Over $8M Ponzi Scheme
Posted on June 1st, 2018 at 1:50 PM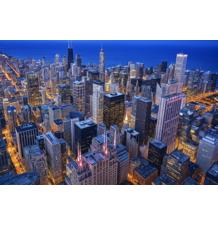 From the Desk of Jim Eccleston at Eccleston Law LLC:
The SEC has filed a lawsuit in federal court against New York investment advisor, Steven Pagartanis, for defrauding at least nine retail investors in an $8 million Ponzi scheme. The SEC brought two antifraud provisions of federal securities law in its complaint and also demanded that Pagartanis disgorge ill-gotten gains and pay civil monetary penalties.
More specifically, between 2013 and 2018, Pagartanis promised nine retail investors that if they invested in shares of the publicly traded company, Genesis Land Development Co., a Canadian land development company, that they would receive a repayment of principal with a fixed percentage return of 4.5 to 8 percent annually.
However, according to the SEC, Pagartanis never bought the shares of Genesis Land Development Co. as promised. Instead, he deposited the investor funds into a bank account for Genesis I Holding, LLC, a separate entity of which he was the sole owner. Pagartanis then withdrew his clients' funds to pay for personal expenses and to make monthly return payments to investors in a Ponzi scheme-like manner.
According to the complaint, to cover his own tracks, Pagartanis provided some of the investors with fictitious account statements indicating that they owned stock in the Genesis Land Development Co.
After the fraud was exposed by his investors, Pagartanis, who was a registered representative at Lombard Securities Inc., was terminated from the firm and subsequently barred by FINRA.
Eccleston Law is investigating this Ponzi-scheme. Those with information should contact our law firm.
The attorneys of Eccleston Law LLC represent investors and advisors nationwide in securities and employment matters. The securities lawyers at Eccleston Law also practice a variety of other areas of practice for financial investors and advisors including Securities Fraud, Compliance Protection, Breach of Fiduciary Duty, FINRA Matters, and much more. Our attorneys draw on a combined experience of nearly 65 years in delivering the highest quality legal services. If you are in need of legal services, contact us to schedule a one-on-one consultation today.
Related Attorneys: James J. Eccleston
Tags: Eccleston, Eccleston Law, Eccleston Law LLC, James Eccleston