SEC Files Fraud Charges Against Two Financial Advisors
Posted on June 18th, 2015 at 5:00 PM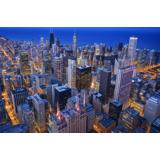 From the Desk of Jim Eccleston at Eccleston Law LLC:
The SEC filed two cases against Todd M. Schoenberger and Michael G. Thomas, two investment advisors, who falsified their credentials.
Todd Schoenberger was charged with soliciting almost a dozen people to investing in promissory notes issued by LandColt Capital, an unregistered advisory firm. He allegedly falsely promised the notes would be repaid by a private fund he would later launch. After securing $130,000 in investments from four people, it was revealed the private fund never had been launched and Schoenberger diverted $67,000 for personal use.
In a settlement with the SEC, Schoenberger will be barred from the securities industry.
Likewise, Michael Thomas was charged with misrepresenting his achievements to investors. This included his background in the industry, past investment performance, projected returns, and even pretentious awards. Thomas told potential investors he had been deemed a "Top 25 Rising Business Star" by Fortune magazine. In actuality, the award does not exist.
The attorneys of Eccleston Law LLC represent investors and advisers nationwide in securities and employment matters. Our attorneys draw on a combined experience of nearly 65 years in delivering the highest quality legal services.
Related Attorneys: James J. Eccleston
Tags: Eccleston Law LLC, James Eccleston, eccleston, Eccleston Law, Landcolt Capital, Todd M. Schoenberger, Michael G. Thomas