SEC Files Emergency Action Against Coral Gables Asset Management
Posted on August 28th, 2020 at 12:50 PM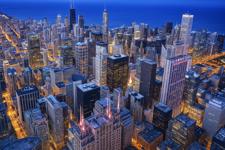 From the Desk of Jim Eccleston at Eccleston Law LLC:
The U.S. Securities and Exchange Commission ("SEC") filed an emergency action against Coral Gables Asset Management and its owner, David C. Coggins (collectively, the "Defendants"), relating to an alleged fraudulent offering. The SEC's emergency request was granted by a federal judge in Florida, who also ordered a freeze of assets and that records be preserved.
According to the SEC, the Defendants solicited investments in a private fund they managed. As part of the solicitation, the SEC alleged that Defendants misrepresented the fund's past performance, the amount of assets they managed, and Coggins' experience. Specifically, the SEC alleged that the Defendants provided a document to investors and potential investors that showed 37 months of positive monthly performance by the fund. However, during that timeframe, the fund had a negative performance in approximately 26 months, according to the SEC.
Additionally, the Defendants falsified brokerage records and investor account statements and also sent fake audit opinions to investors, according to the SEC's complaint. The SEC further alleged that Coggins misappropriated investor funds, using those funds for personal expenses such as cars and travel.
In addition to the relief already granted by the federal court, the SEC is seeking disgorgement, prejudgment interest, financial penalties and an injunction.
The attorneys of Eccleston Law LLC represent investors and advisors nationwide in securities and employment matters. The securities lawyers at Eccleston Law also practice a variety of other areas of practice for financial investors and advisors including Securities Fraud, Compliance Protection, Breach of Fiduciary Duty, FINRA Matters, and much more. Our attorneys draw on a combined experience of nearly 65 years in delivering the highest quality legal services. If you are in need of legal services, contact us to schedule a one-on-one consultation today.
Tags: SEC, Emergency Action, Emergency Action, Coral Cables Asset Management