SEC Files Complaint Against Investment Adviser and his Firm for Kickback Scheme
Posted on July 23rd, 2018 at 4:55 PM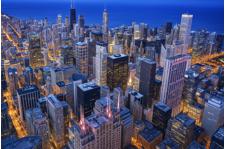 From the Desk of Jim Eccleston at Eccleston Law LLC:
The SEC has filed a complaint against investment adviser, George L. Taylor and His firm, Temenos Advisory Inc. alleging two counts of investment adviser fraud, one count of acting as an unregistered broker-dealer, and one count of failing to abide by written policies and procedures mandated by securities law.
More specifically, according to the SEC's complaint filed in Connecticut federal court, Taylor steered clients towards unsuitable investments in private companies that offered him compensation that was never disclosed.
Starting in 2014 and until 2017, the SEC claims that Taylor began actively recommending investments in four private companies that were illiquid. Moreover, while recommending the investments, Taylor downplayed the risks while boasting about the profitability of four illiquid private placements. Although he told his clients that the four companies had been adequately vetted, in reality, Taylor and his firm failed to conduct even the most basic due diligence.
Overall, Taylor received more than $19 million from clients by recommending these four private placements and collected a finder's fee that ranged from 2.5% to 10% of the investments he secured.
Eccleston Law is investigating the fraudulent activities of George L. Taylor. Those with information should contact our law firm.
The attorneys of Eccleston Law LLC represent investors and advisors nationwide in securities and employment matters. The securities lawyers at Eccleston Law also practice a variety of other areas of practice for financial investors and advisors including Securities Fraud, Compliance Protection, Breach of Fiduciary Duty, FINRA Matters, and much more. Our attorneys draw on a combined experience of nearly 65 years in delivering the highest quality legal services. If you are in need of legal services, contact us to schedule a one-on-one consultation today.
Related Attorneys: James J. Eccleston
Tags: james eccleston, eccleston law, eccleston law llc, eccleston, SEC, Temenos Advisory Inc.