SEC Files Charges Against Oregon Residents and Affiliated Entities in $10 Million Ponzi-like Scheme
Posted on July 7th, 2023 at 1:11 PM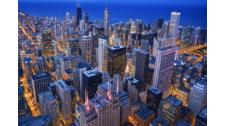 From the desk of Jim Eccleston at Eccleston Law
The Securities and Exchange Commission (SEC) has filed charges against Robert D. Christensen and Anthony M. Matic, residents of Oregon, along with multiple companies under their control. The charges allege that they orchestrated a Ponzi-like scheme over several years, misleading investors who purchased over $10 million worth of promissory notes.
According to the SEC complaint, Christensen and Matic and their four founded entities are accused of orchestrating a fraudulent scheme from January 2018 to September 2022. The entities - Foresee Inc., The Commission PDX LLC, The Policy PDX LLC, and Innings 150 LLC - allegedly raised funds from retail investors, including retirees, under the guise of real estate investments. Investors were promised high-interest rates of 9 to 15 percent, with a principal return within a few months. However, the SEC alleges that Christensen and Matic lacked the means to fulfill these promises and used new investor funds to pay earlier investors. Additionally, the complaint states that investor funds were misappropriated for personal expenses such as vacations, gifts, casino trips, and more.
The SEC's complaint charges Christensen and Matic and their four related entities with violating the antifraud and securities registration provisions of the federal securities laws; without admitting or denying the allegations in the complaint, Christensen, Matic, and the charged entities agreed to settle with the SEC and to the entry of final judgments imposing requested permanent and conduct-based injunctions and $5,374,482 in disgorgement and prejudgment interest. Christensen and Matic also agreed to each pay a $200,000 penalty and the imposition of permanent officer and director bars. The settlements are subject to court approval.
Eccleston Law LLC represents investors and financial advisors nationwide in securities, employment, transition, regulatory, and disciplinary matters.
Tags: eccleston, eccleston law