SEC Files Charges Against New Jersey Investment Adviser Accused of Overbilling Clients
Posted on April 19th, 2019 at 2:10 PM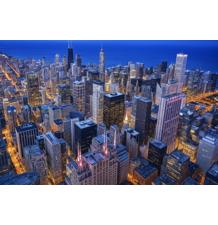 From the Desk of Jim Eccleston at Eccleston Law LLC:
The SEC has filed charges against New Jersey investment adviser and COO of M&R Capital, Richard T. Diver for fraudulently overbilling the firm's clients.
According to the SEC's complaint, Diver managed M&R Capital's payroll and client billing functions and was able to orchestrate a scheme to overbill more than 300 investment advisory clients approximately $750,000. Moreover, the overbilling allowed Diver to inflate his own salary with the firm. This scheme lasted 7 years, until 2018 when Diver confessed to his wrongdoings after being confronted by M&R Capital's CEO.
The SEC is seeking a judgment ordering permanent injunctive relief, disgorgement plus prejudgment interest thereon and civil monetary penalties against Diver. In addition to the SEC filing, the United States Attorney's Office for the Southern District of New York has filed criminal charges against Diver.
The attorneys of Eccleston Law LLC represent investors and advisors nationwide in securities and employment matters. The securities lawyers at Eccleston Law also practice a variety of other areas of practice for financial investors and advisors including Securities Fraud, Compliance Protection, Breach of Fiduciary Duty, FINRA Matters, and much more. Our attorneys draw on a combined experience of nearly 65 years in delivering the highest quality legal services. If you are in need of legal services, contact us to schedule a one-on-one consultation today.
Related Attorneys: James J. Eccleston
Tags: james eccleston, eccleston law, eccleston law llc, eccleston, sec, richard t diver, m&r capital,