SEC Files Charges Against Jacob Glick
Posted on January 19th, 2021 at 4:08 PM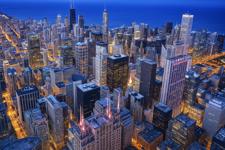 The U.S. Securities and Exchange Commission ("SEC") announced that it had filed charges against former Advanced Practice Advisor, LLC ("APA") advisor Jacob C. Glick of Scottsdale, Arizona. According to the SEC, Glick breached his fiduciary duty to clients and defrauded his clients.
The SEC alleged that Glick defrauded clients in three ways from mid-2016 to mid-2018. Frist, according to the SEC, Glick made unsuitable investments for clients by placing clients with conservative or moderate risk tolerances in risky investments without disclosing the risks associated with the investments. The SEC alleged that these risky investments resulted in substantial investor losses.
Second, Glick took money from two clients for a purported investment in real estate and used that money for trading in his own options account and also to make "interest payments" to those two clients. Finally, the SEC alleged that Glick misappropriated more than $355,000 from an elderly client following his termination from APA in June 2017. Like his previous scheme, Glick told the client that he would invest her money in real estate, and instead used those funds for his own personal use and also to make payments to other clients. In its complaint, the SEC is seeking permanent injunctions, disgorgement, and civil penalties.
Tags: sec, eccleston, eccleston law, Advanced Practice Advisor, LLC, Jacob Glick