SEC Files Fraud Charges Against Financial Advisor for Exploiting Elderly Clients
Posted on June 7th, 2023 at 1:17 PM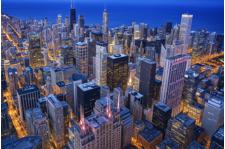 From the desk of Jim Eccleston at Eccleston Law
The Securities and Exchange Commission (SEC) has charged Douglas McKelvey, a former Morgan Stanley financial advisor, with fraud for misappropriating more than $1.7 million from two elderly customers who were his close relatives.
According to the SEC complaint, from June 2013 to February 2022, McKelvey initiated over 300 fraudulent and unauthorized disbursements of funds from the two customers' accounts to make payments on credit cards McKelvey and his wife used to pay their personal expenses. The complaint also alleges that McKelvey sold securities from the customers' accounts to generate some funds he misappropriated and took steps to conceal his misconduct.
The SEC's complaint accuses McKelvey of violating the antifraud provisions of Section 10(b) of the Securities Exchange Act of 1934 and Rule 10b-5. The Commission is seeking several forms of legal action, including permanent injunctive relief, the disgorgement of allegedly ill-gotten gains along with prejudgment interest, and a civil penalty. In addition to the civil penalties, the U.S. Attorney's Office for the Eastern District of Texas has announced criminal charges against McKelvey, which has pled guilty.
Eccleston Law LLC represents investors and financial advisors nationwide in securities, employment, transition, regulatory, and disciplinary matters.
Tags: eccleston, eccleston law