SEC Files Action to Stop $6 Million Ponzi Scheme Targeting Seniors in Florida
Posted on November 20th, 2019 at 2:03 PM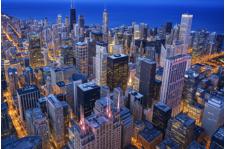 From the Desk of Jim Eccleston at Eccleston Law LLC:
The Securities and Exchange Commission ("SEC") has filed an emergency action and obtained a temporary restraining order and asset freeze against two Florida men and the two companies they control in connection with an alleged $6 million Ponzi scheme that has defrauded at least 55 investors, many of whom are senior citizens.
According to the SEC's complaint, Neil Burkholz, 82, of Boca Raton, and Frank Bianco, 70, of Pembroke Pines, falsely represent themselves as advisors and fiduciaries who profitably manage their investors' assets. Instead, the men misappropriated investor assets, using the money to repay other investors and using approximately $880,000 for themselves and their spouses. Additionally, the defendants sent false reports to investors to conceal their fraudulent conduct and give investors the false impression they were generating positive returns.
The SEC said that the scheme is ongoing and that the men continue to seek investors' funds based on misrepresentations and deceptive acts, and they continue to divert investor assets to earlier investors and their personal use. The SEC's complaint, filed in federal court in Miami, charges the defendants with securities fraud. The complaint names the defendants' wives, Rhoda Burkholz and Suzanne Bianco, as relief defendants.
The attorneys of Eccleston Law LLC represent investors and advisors nationwide in securities and employment matters. The securities lawyers at Eccleston Law also practice a variety of other areas of practice for financial investors and advisors including Securities Fraud, Compliance Protection, Breach of Fiduciary Duty, FINRA Matters, and much more. Our attorneys draw on a combined experience of nearly 65 years in delivering the highest quality legal services. If you are in need of legal services, contact us to schedule a one-on-one consultation today.
Related Attorneys: James J. Eccleston
Tags: james eccleston, eccleston law, eccleston law llc, eccleston, sec, ponzi scheme, neil burkholz,