SEC Files a Lawsuit Against Texas Residents Accused of Running a $3.8M Ponzi Scheme
Posted on April 20th, 2018 at 4:53 PM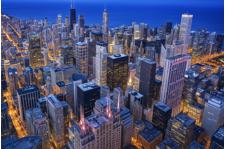 From the Desk of Jim Eccleston at Eccleston Law LLC:
The SEC has sued Texas residents, Clifton E. Stanley and Michael E. Watts for allegedly running a $3.8 million Ponzi scheme with investments from 30 different individuals.
According to the SEC, from 2010 through 2017, Mr. Stanley and Mr. Watts raised millions of dollars from new investors to pay off old investors, in a Ponzi-scheme like manner.
More specifically, Mr. Stanley and Mr. Watts were accused of promising annual returns of 36 percent on "safe" real estate and energy investments to elderly investors through their companies, The Lifepay Group, LLC, and SMDRE, LLC.
However, instead of investing the funds as promised, Mr. Stanley misappropriated the funds to cover his own personal expenses, such as a country-club membership, spa treatments, maid service, ocean cruises and other travel, jewelry, rent, clothing, entertainment, living expenses, and church contributions.
Moreover, Mr. Stanley started working with Mr. Watts in 2015 in order to raise money for his company, SMDRE. The two business owners convinced 13 investors to contribute $100,000 each by conveying to them that SMDRE was well funded. In reality, SMDRE was in poor financial shape and owed LifePay millions of dollars.
Eccleston Law is investigating this Ponzi scheme. Those with information should contact our law firm.
The attorneys of Eccleston Law LLC represent investors and advisors nationwide in securities and employment matters. The securities lawyers at Eccleston Law also practice a variety of other areas of practice for financial investors and advisors including Securities Fraud, Compliance Protection, Breach of Fiduciary Duty, FINRA Matters, and much more. Our attorneys draw on a combined experience of nearly 65 years in delivering the highest quality legal services. If you are in need of legal services, contact us to schedule a one-on-one consultation today.
Related Attorneys: James J. Eccleston
Tags: Eccleston, Eccleston Law, Eccleston Law LLC, James Eccleston