SEC Files a Lawsuit Against Essex Capital Corporation for Orchestrating a Ponzi-Scheme
Posted on June 15th, 2018 at 9:07 AM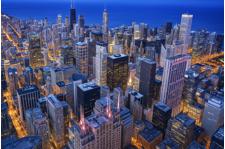 From the Desk of Jim Eccleston at Eccleston Law LLC:
The SEC has filed a complaint against Santa Barbara, California-based Essex Capital Corporation and its president, Ralph T. Iannelli for allegedly running an $80 million Ponzi-scheme.
More specifically, from 2014 until 2017, Essex Capital raised over $80 million from approximately 70 investors through the sale of promissory notes that paid an 8.5% per annum rate of return. Iannelli misrepresented to his investors the strength of Essex Capital's leasing model by promising noteholders that the lease portfolio was supposed to generate sufficient income to fully offset the borrowing costs of the equipment.
Instead, during the aforementioned years, Essex Capital sustained a $32 million operating loss due to the fact that Iannelli siphoned millions of dollars out of the company in the form of bonuses and personal loans to give to himself. Iannelli also used the bulk of Essex Capital's revenue to pay back original investors and banks, in a Ponzi-scheme like manner, instead of using it to purchase income-generating equipment.
In addition, according to the SEC, two investment advisory firms were responsible for attracting investors to Essex Capital's promissory note investment. The SEC's complaint referred to the investment advisory firms anonymously but indicated that one firm was located in Santa Barbara, California and the other firm was located in New York City.
Eccleston Law is investigating this Ponzi-scheme. Those with information should contact our law firm.
The attorneys of Eccleston Law LLC represent investors and advisors nationwide in securities and employment matters. The securities lawyers at Eccleston Law also practice a variety of other areas of practice for financial investors and advisors including Securities Fraud, Compliance Protection, Breach of Fiduciary Duty, FINRA Matters, and much more. Our attorneys draw on a combined experience of nearly 65 years in delivering the highest quality legal services. If you are in need of legal services, contact us to schedule a one-on-one consultation today.
Related Attorneys: James J. Eccleston
Tags: james eccleston, eccleston law, eccleston law llc, eccleston, essex capital, ponzi-scheme