SEC Files a Complaint Against Chicago Real Estate Investment Firm for Orchestrating a $135 Million Ponzi Scheme
Posted on August 31st, 2018 at 4:27 PM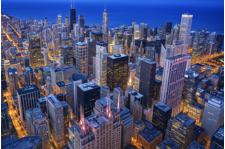 From the Desk of Jim Eccleston at Eccleston Law LLC:
The SEC has filed a complaint in the Northern District of Illinois against real estate investment firm, Equitybuild, Inc, its CEO and President Jerome Cohen and Vice President Shaun Cohen accusing them of running a $135 million Ponzi scheme in violation of the Securities Exchange Act.
According to the SEC's complaint, starting in 2010, Equitybuild offered investors promissory notes, each of which referenced a specific property in underdeveloped areas on Chicago's South Side. Moreover, Jerome Cohen and Shaun Cohen represented to investors that Equitybuild had developed a strategy of identifying undervalued property that would generate 12% to 20% returns. The returns promised by Equitybuild were based on the purported income generated by third parties who would purchase the properties using mortgages funded by the investors.
However, according to the SEC, after 2015, Equitybuild stopped generating third-party purchasers altogether and the company lost more than $12 million as a result. At that time, Equitybuild began using new investor money to pay interest payments to previous investors, in a Ponzi-scheme like manner. According to the complaint, from 2015 to 2017, Equitybuild paid investors more than $14 million in interest but had only generated $3.8 million in revenue.
The Ponzi-scheme was discovered when Equitybuild announced to its investors that it was in dire financial condition and could not pay the $75 million in interest it owed its investors.
Overall, the SEC believes there are 900 investors who have lost money due to the fraudulent activities of Equitybuild. The SEC in its complaint is seeking a permanent injunction, disgorgement of profits, and civil penalties. The SEC also filed an emergency motion for a temporary restraining order and requested that the court appoint a receiver to oversee the company's finances.
Eccleston Law is investigating this Ponzi scheme. Those with information should contact our law firm.
The attorneys of Eccleston Law LLC represent investors and advisors nationwide in securities and employment matters. The securities lawyers at Eccleston Law also practice a variety of other areas of practice for financial investors and advisors including Securities Fraud, Compliance Protection, Breach of Fiduciary Duty, FINRA Matters, and much more. Our attorneys draw on a combined experience of nearly 65 years in delivering the highest quality legal services. If you are in need of legal services, contact us to schedule a one-on-one consultation today.
Related Attorneys: James J. Eccleston
Tags: james eccleston, eccleston law, eccleston law llc, eccleston, SEC, fraud, ponzi scheme