SEC Examiners to Focus on How RIAs are Protecting Elderly Clients
Posted on March 13th, 2019 at 11:25 AM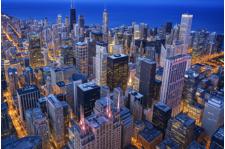 From the Desk of Jim Eccleston at Eccleston Law LLC:
During the IAWatch compliance event in Washington D.C. this month, SEC officials emphasized that examiners will continue to focus on how RIAs serve their senior clients.
At the conference, the SEC discussed the results of its examination of approximately 200 RIAs throughout the country. The SEC examiners found that there were significant weaknesses in many of their policies designed to protect elderly clients. Moreover, according to the examination, only one-third of the 200 RIAs examined even had policies and procedures in place. Furthermore, for a significant portion of the RIAs that answered that had policies and procedures in place, many RIA firm employees still said that they never were trained by management on how to handle situations of diminished capacity or of possible fraud perpetrated upon senior clients.
SEC officials also disclosed specific questions to be asked of RIAs moving forward. For instance, the SEC will request that RIAs answer the following questions:
How do you address diminished capacity and changes in power of attorney and trustees.
What happens when your client transitions to retirement.
How are you dealing with communications to senior clients.
What happens upon the death of a client.
Notably, the SEC still continues to have concerns about how RIAs handle senior clients despite recent federal legislation passed last May, titled the "Senior Safe Act." The Senior Safe Act benefits financial advisors because it grants them immunity from liability if they report any abuse of seniors to regulators or law enforcement authorities.
In addition to granting immunity to financial advisors, the Senior Safe Act encourages financial service firms to provide standardized training to its advisors and other employees in order to better equip them to identify and report instances of suspected abuse.
The attorneys of Eccleston Law LLC represent investors and advisors nationwide in securities and employment matters. The securities lawyers at Eccleston Law also practice a variety of other areas of practice for financial investors and advisors including Securities Fraud, Compliance Protection, Breach of Fiduciary Duty, FINRA Matters, and much more. Our attorneys draw on a combined experience of nearly 65 years in delivering the highest quality legal services. If you are in need of legal services, contact us to schedule a one-on-one consultation today.
Related Attorneys: James J. Eccleston
Tags: james eccleston, eccleston law, eccleston law llc, eccleston, ria, ia watch, sec, senior safe act, financial advisors