SEC Examiners to Focus on Fee Disclosure Issues
Posted on March 11th, 2019 at 1:45 PM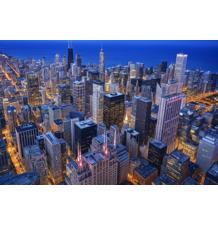 From the Desk of Jim Eccleston at Eccleston Law LLC:
As continually emphasized by current and former SEC officials this month during the 21st Annual IA Compliance Conference, examiners will continue to review the fees that advisors are charging clients on certain investments, the adequacy of their fee disclosures, and how their investment choices impact investors' bottom lines.
According to examiners, the SEC's goal is to ensure that advisors are choosing the lowest-cost and most appropriate investments for investors. In addition, the SEC requires that advisors clearly disclose any higher-cost investments that they have chosen and disclosure if their clients have legacy investments that are higher-priced than other options.
Furthermore, last year, the SEC attempted to make fee disclosure a priority by offering a voluntary share class settlement program to firms, which allows them to self-report transgressions to the SEC and make clients whole in exchange for an elimination in penalties. However, during the conference, the SEC emphasized that it continues to observe problems with firms not taking fee disclosure issues seriously. More specifically, the SEC is still witnessing firms use higher-cost mutual fund share classes when less expensive shares are available, often without disclosing the less pricey options to clients.
At the conference, the SEC asserted that in order to improve on past issues, it is imperative that advisors educate clients about the fees and choices that they have, and be able to explain clearly why they are putting investors into wrap fee programs, which charge advisory fees instead of commissions.
The attorneys of Eccleston Law LLC represent investors and advisors nationwide in securities and employment matters. The securities lawyers at Eccleston Law also practice a variety of other areas of practice for financial investors and advisors including Securities Fraud, Compliance Protection, Breach of Fiduciary Duty, FINRA Matters, and much more. Our attorneys draw on a combined experience of nearly 65 years in delivering the highest quality legal services. If you are in need of legal services, contact us to schedule a one-on-one consultation today.
Related Attorneys: James J. Eccleston
Tags: james eccleston, eccleston law, eccleston law llc, eccleston, sec, investments, advisors, fees