SEC Enters Cease and Desist Order Against Potamus Trading and Eric J. Pritchett
Posted on July 9th, 2020 at 3:51 PM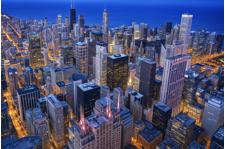 From the Desk of Jim Eccleston at Eccleston Law LLC:
The U.S. Securities and Exchange Commission ("SEC") issued a cease and desist order against Potamus Trading LLC and its former CEO, Eric J. Pritchett. According to the SEC, Potamus and Pritchett "portrayed the firm as filling its clients' orders on a principal basis by trading from its own inventory of securities or risking its capital in the market." However, the SEC said that the firm "filled the vast majority of its clients' orders by engaging in net trading" and "rarely traded from inventory or risked its capital[.]" The SEC alleged that this conduct took place between September 2013 and March 2017.
The SEC alleged that when Potamus received orders from clients, the firm frequently would obtain executions on its own account before attempting to fill the client's order. If Potamus could not obtain an execution for its own account, Potamus would cancel the client's order.
According to the SEC, Potamus and Pritchett willfully violated sections 17(a)(2) and 17(a)(3) of the Securities Act.
The attorneys of Eccleston Law LLC represent investors and advisors nationwide in securities and employment matters. The securities lawyers at Eccleston Law also practice a variety of other areas of practice for financial investors and advisors including Securities Fraud, Compliance Protection, Breach of Fiduciary Duty, FINRA Matters, and much more. Our attorneys draw on a combined experience of nearly 65 years in delivering the highest quality legal services. If you are in need of legal services, contact us to schedule a one-on-one consultation today.
Related Attorneys: James J. Eccleston
Tags: james eccleston, eccleston law, sec, cease and desist, eric j pritchett, potamus trading llc