SEC Enforcement Actions on the Rise in 2019
Posted on November 15th, 2019 at 5:10 PM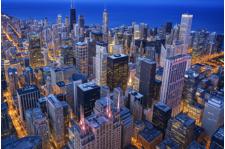 From the Desk of Jim Eccleston at Eccleston Law LLC:
The U.S. Securities and Exchange Commission ("SEC") continued to focus on enforcement and misconduct that puts investors at risk in fiscal year 2019.
Despite a 35-day government shutdown, a hiring freeze for part of the year, and a Supreme Court ruling limiting the time the agency has to seek disgorgement, the SEC brought 862 enforcement actions, compared with 821 in the previous year and 754 in fiscal year 2017.
This year, the SEC obtained judgments and orders totaling more than $4.3 billion in disgorgement and penalties, including $1.2 billion returned to investors. The total disgorgement and penalties were $3.9 billion and $3.8 billion the previous two years.
One area of particular focus was misconduct involving investment professionals and retail investors, including higher fees charged, which led the division to launch its Share Class Selection Disclosure Initiative in February 2018. Since then, the Initiative "has achieved extraordinary results," the report said, with 79 investment advisers ordered to return more than $135 million to affected investors by September 2019.
A significant portion of the total amount assessed came from a single action related to a massive Ponzi scheme affecting over 8,400 retail investors. Woodbridge Group of Companies LLC and its former owner and chief were ordered to pay over $1 billion in combined penalties and disgorgement. The SEC stated that it expects investors will be able to recoup at least 50% of their investments in this case. The year's activity also included settlements with Facebook Inc, Mylan NV, Fiat Chrysler Automobiles N.V., Nissan, and KPMG.
The report clearly shows that that enforcement is still a priority for the SEC. Steven Peikin, Co-Director of the SEC's enforcement division, said that "The results show that we haven't taken our foot off the gas."
The attorneys of Eccleston Law LLC represent investors and advisors nationwide in securities and employment matters. The securities lawyers at Eccleston Law also practice a variety of other areas of practice for financial investors and advisors including Securities Fraud, Compliance Protection, Breach of Fiduciary Duty, FINRA Matters, and much more. Our attorneys draw on a combined experience of nearly 65 years in delivering the highest quality legal services. If you are in need of legal services, contact us to schedule a one-on-one consultation today.
Tags: james eccleston, eccleston law, eccleston law llc, eccleston, sec, enforcement, misconduct, supreme court